Biography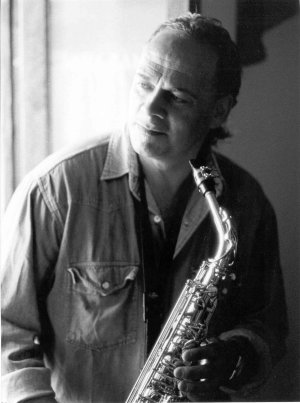 "My purpose to play originals and standards in version 'cool-latin-modern jazz' interprets our time because it creates something new in a Mediterranean wave and develops the research of originality and expressive intensity.
Blue note is life, therefore it changes, develops and grows continuously. It stirs up love, restlessness and hope. Jazz is blues and blue notes are in all of us, white or black. True music communicates flying higher than us, free from constraints of form and styles."
He played with:
Massimo Urbani, Nunzio Rotondo, Franco D'Andrea, Enzo Scoppa, Riccardo Biseo, Maurizio Arcari, Giovanni Tommaso, Marcello Rosa, Giorgio Rosciglione, Fabrizio Sferra, Paolo Mappa, Stefano Sabatini, George Blackmoon, Osvaldo Mazzei, Cicci Santucci, Mauro Battisti, Eddy Palermo, Romano Mussolini, Francesco Lo Cascio, Andrea Beneventano, Amedeo Ariano, Giancarlo Ciminelli, Pietro Ciancaglini, Gianni Di Renzo, Steve Cantarano, Andrea Avena, Dario Rosciglione, Francesco Puglisi, Giorgio Cuscito, Arturo Valiante, Emilio Merone, Steve Mariani and others...
What they said about him:
MASSIMO URBANI sax player: "You have a good sound and feeling"
KENNY WHEELER (Bologna 1994) defines Mediterranean his music.
Between 1976 - 1981 he studied sax and clarinet under the supervision of Professor Russo, teacher at the Santa Cecilia Conservatory in Rome.
In 1979 he obtained a solfeggio degree at Casella Conservatory (L'Aquila).
Between 1981 - 1986 he studied music aesthetics with Professor Umberto Foresi (cello player).
Between 1983 - 1987 he studied harmony and composition with Professor Walter Olmo teacher at the Licinio Refice Conservatory (Frosinone).
Between 1983 - 1990 he studied piano with Professor Annunziata Cardinale teacher of main piano at the Santa Cecilia Conservatory in Rome.
Between 1987 - 1988 he attended a jazz music course under the supervision of professor Gerardo Iacoucci teacher at Refice Conservatory (Frosinone).
In 1999 he was invited to the Ciampino Jazz Festival and played, with his quartet, on the same date of Enrico Pieranunzi (piano solo).
in 2000 he took part to the TV program "Il Gambero Rosso" on RAISAT.
Year 2003
CD "Triathlon" released in February, distributed by Isma Record. in April he wrote and played the music for the theatre performance "Lighea" interpreted by Massimo Venturiello. In June he performed "Pena di Morte" at Le Muse theater in Rome. During the summer he was Artistic Director of "ROMA JAZZ VILLAGE ON THE ROAD". In the fall he played at the concerts of "Latina Jazz Contest".
Year 2004
In the Spring he performed at the festivals "Vieni in Provincia", 3rd edition (Rome - Villa Borghese) and "Festival Emerjazz", 3rd edition (Rome - Teatro Flaiano)
Year 2005
In April he performed at the festival "Vieni in Provincia", 4th edition (Rome – Villa Borghese)
In July the Joe De Vecchis Trio performed at "ROMA JAZZ VILLAGE ON THE ROAD".
Discography
Confidentially - by Alfa Projects (2011)
Triathlon - distributed by Isma Record (2003)
Joe De Vecchis Jazz Live! (2001)
Ciampino Jazz Festival 1999 - Joe De Vecchis Jazz Quartet Live
Ciampino Jazz Festival 1998 - Joe De Vecchis Jazz Quintet Live
Listen
Triathlon: composed by Joe De Vecchis, recorded in studio (Mamosound) on September 20, 2002 with Steve Mariani (electric fretless bass), Arturo Valiante (piano) and EMO (drums).